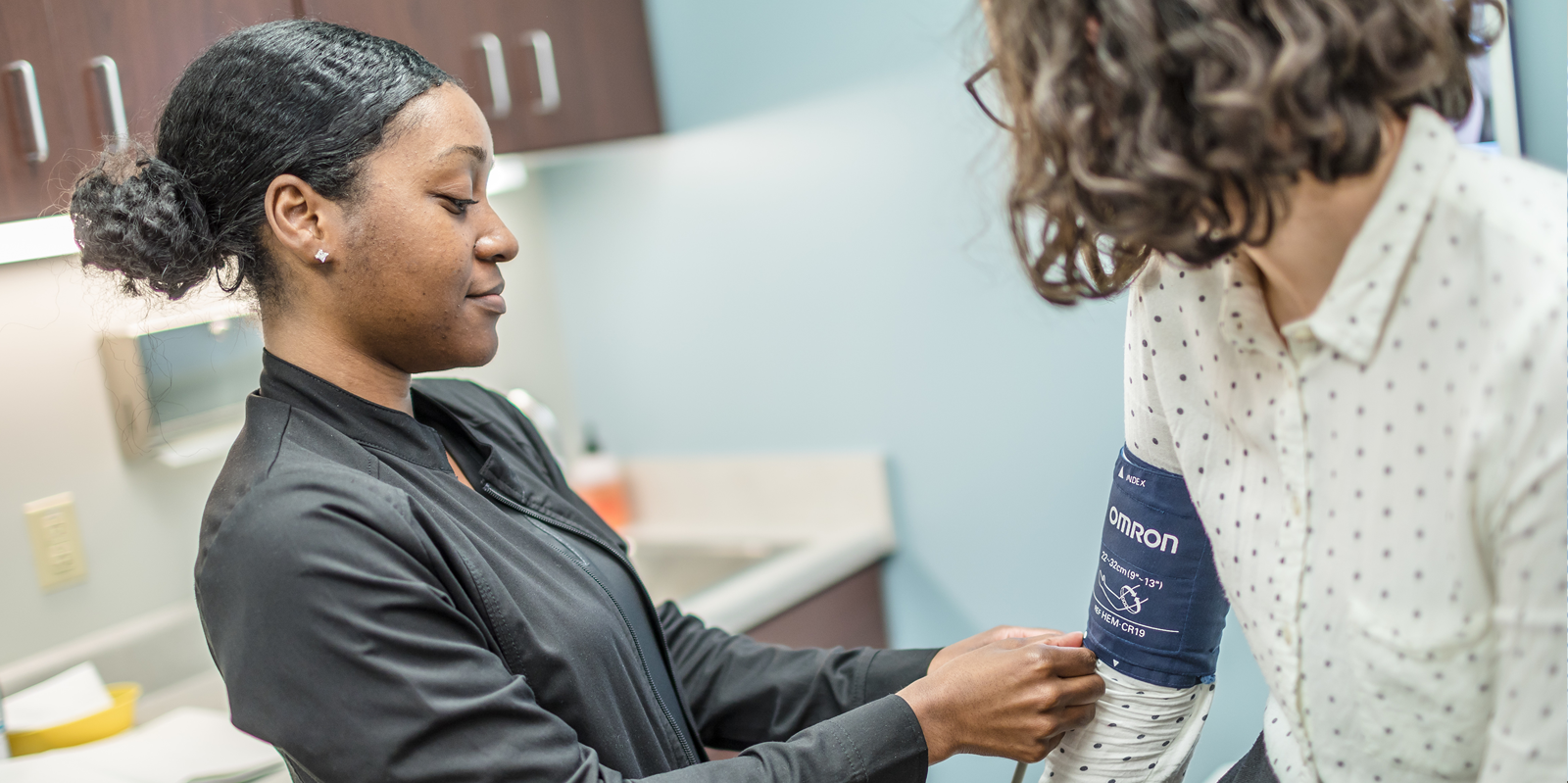 We understand that visiting the gastroenterologist may be a new experience for you and that you may be in pain or concerned about your health. Our staff at Augusta Gastroenterology Consultants is dedicated to making you feel comfortable and confident in our care. Every one of our board-certified gastroenterology specialists is highly trained and skilled. Our physicians are supported by a team of nurses, Certified Registered Nurse Anesthetists (CRNA) and medical support staff who share our commitment to patient-centered care. Our medical team takes extra care to listen to your concerns, answer all your questions and thoroughly explain your condition and treatment options.
Appointments
Current patients can request an appointment via our patient portal anytime or by calling our office
Monday – Friday from 9:00am – 5:00pm.
New patients and referrals from other offices should call our office at (706) 868-0104.
Patient Portal
Our new Patient Portal allows you to communicate in a secure and confidential manner with your care team. You can use our Patient Portal anytime and anyplace you have access to the internet. Once registered and logged in, you will be able to:
Exchange messages with our practice
Review and pay billing statements
Request appointments
Research health topics
Review personal health information
Complete and update medical forms
Update your profile and contact information
Need to Register? Need Assistance?
We will be glad to help you register for our Portal and answer any questions you may have.
Your First Visit
We want your appointment to go as smoothly as possible. New patients should arrive 30 minutes prior to the scheduled appointment time. Below is some information to help you prepare:
Please bring to your appointment
A photo ID
Your insurance card
Insurance referral, if required
A list of current medications including over-the-counter drugs, vitamins and supplements
Any medical records, test results, or other pertinent medical history
Your specialist co-payment. We gladly accept personal checks, cash, and most major credit cards
What to expect
Visiting your doctor about bowel or digestive difficulties can feel embarrassing or worrisome. Remember that your doctor and our staff are very familiar with dealing with a variety of digestive conditions and will in no way feel uncomfortable if you talk about your bowel symptoms.
During your first visit, your doctor will
Review your medical history and ask questions about the symptoms you have been experiencing. The answers you provide may help to successfully treat your present medical condition and help you feel better.
Evaluate other test results, food diaries or medication lists.
Bringing the results of recent medical tests is encouraged.
If you have been keeping a food diary, it would be helpful for you to bring it along.
Bring a complete list of your current medications and dosages with you.
Complete a physical examination, especially in the areas of the gastrointestinal tract.
Discuss further diagnostic tests, such as laboratory tests, X-rays and endoscopic exams that may help diagnose your condition.
Explain a treatment plan for your condition.
Answer any questions you may have. You may want to come prepared with a list of questions that you wish to ask the doctor. We want to be sure you understand the doctor's recommendations for your care plan.
Office Policies
After Hours Emergency
If you have an emergency, call 911 or go to the nearest emergency room. If you have an urgent health need after hours, you may call the office number at (706) 868-0104. Our answering service will take your number, locate the physician on-call, who will return your call as soon as possible.
Prescription Refills
Please don't wait until the last minute to refill your prescriptions! You may use our convenient portal to request prescription refills. Someone from our office will contact you in three business days.
Test Results
Our patient portal is the most efficient way to get results and communicate with your healthcare team.
Notice of Privacy Practices
Your privacy is important to us. For our privacy policy, please click HERE
Patient Rights
All patients have the right to a safe environment, and to be treated with dignity and respect while in our office. To read all our patient rights, please click HERE.
Insurance and Billing
Accepted Insurance Policies
We participate with Medicare, Medicaid, Tricare and most major insurance companies.  Insurance coverage is a contract between you and your insurance carrier. As a service to you, we will gladly file your claims with your insurance carrier.  If you would like to confirm that we participate with your insurance carrier or network, please contact our Business Office at 706-854-8934 prior to your appointment.
You may want to contact your insurance carrier in advance to verify coverage and benefits to which you are entitled.
If you don't have insurance
If you do not have medical insurance, the full amount will be required prior to your first office visit and or procedure. A discount for private payment in full is offered and can be found HERE. Questions can be answered by contacting our Business Office 706-854-8934.
Referrals
If you are enrolled in a HMO plan, please contact your insurance carrier to determine whether a referral is required prior to seeing a specialist.  If so, it is your responsibility to work with your primary care provider to obtain the referral from the insurance carrier.  The need to obtain the needed prior referral is for you protection, for if your insurance carrier refuses to apply benefits to your claim because of failure to obtain a referral, you would potentially be held financially responsible for the cost of the specialist's services.
Co-Payments/Deductibles
If your insurance policy requires a co-payment for an office visit with a specialty provider, please be prepared to make any required co-payment or unmet deductible amount at the time of your visit.  To make it as easy as possible for you, we accept personal checks, cash, and most major credit cards.
Procedures at Augusta Endoscopy Center
We do most of our endoscopy procedures in our own Endoscopy Center. Augusta Endoscopy Center is a physician owned; single specialty Ambulatory Surgery Center specializing in gastrointestinal endoscopy. Before your procedure, please contact your insurance carrier to verify your coverage and benefits for procedures.
What you should know:
Several claims will be submitted for your procedure. The procedure, anesthesia, and pathology (if required) are each billed separately.
Some insurance carriers require that two anesthesia claims be submitted for monitored anesthesia care, one for the CRNA who administers the anesthesia and one for the supervising anesthesiologist of the CRNA.
By utilizing a free standing Endoscopy Center, the associated fees and charges that are billed to your insurance company are traditionally much less than the charges and fees that are billed by a hospital based surgery center.
If you have any questions about facility billing, please contact our professional billing staff at 706-854-8934 and they will gladly assist you.
IF YOU ARE HAVING A COLONOSCOPY, PLEASE READ THE NEXT SECTION:
Preventative or Diagnostic Colonoscopy: What You Need to Know
Fortunately, we find that many health plans do provide coverage for colonoscopy procedures. The Affordable Care Act requires that many, but not all, insurance plans cover preventative screening colonoscopies. Strict guidelines are in place, however, to determine whether a colonoscopy is considered screening or diagnostic.
Colonoscopy is considered Preventative for patients who
are 45 or older
have not experienced any abnormal gastrointestinal symptoms
have no history of gastrointestinal disease or cancer
have not had a colonoscopy performed with the last 10 years.
Colonoscopy is considered Diagnostic/Therapeutic for patients who
are experiencing gastrointestinal symptoms
have a personal history of gastrointestinal conditions or disease
have had a colonoscopy more recently than 10 years ago
are having colonoscopy to treat symptoms, polyps or disease
PRIOR THE PROCEDURE, YOU SHOULD FIND OUT YOUR COLONOSCOPY CATEGORY.  Please obtain the pre-procedure diagnosis code from our medical assistant or scheduler so that you may contact your insurance carrier to determine:
Is colonoscopy with this diagnosis code covered under my policy?
If so, will the diagnosis be processed as preventative or diagnostic?
If my procedure will be diagnostic, will the allowable amount be allocated to my deductible?  Once the deductible is met, will any additional amounts be allocated to coinsurance?
If your procedure will be considered as diagnostic and the allowable amount will be allocated to your deductible, please contact our Business Office at 706-854-8934 for an estimate of what you can expect to pay.
Our office is obligated to provide the diagnosis that is an accurate reflection of your medical history and the information you provide during your pre-procedure assessment. Our physicians cannot change the primary diagnosis for the sole purpose of increasing insurance coverage.
Updates to Your Insurance
Please notify our Business Office if:
Your insurance carrier or coverage changes.
Your address changes.
You are experiencing financial difficulties that prevent you from paying your account when due.
You have any other billing questions or concerns.
You can notify our Business Office via the patient portal or by phone at 706-854-8934.